Rolling Stone | The Geeks on the Front Lines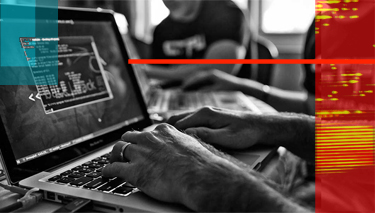 Rolling Stone's Feature Article:
The Geeks on the Front Line
by: David Kushner
A HackMiami Review:
"The cyberwar is on," writes David Kushner in his penetrating analysis of the information security threatscape.  In an article titled, "The Geeks on the Front Line," Kushner describes the emergence of the new generation of "code warriors" that he met while visiting the HackMiami Conference, held at the Miami Beach Holiday Inn Oceanfront in May 2013.
Through a series of interviews, Kushner profiles the unconventional yet dedicated personalities that combine to form the new cyberwarrior. Kushner illustrates the competitive spirit that motivates the hackers by describing their focused approach while they test their skills in Capture the Flag Competitions.  He also lays bare the challenges that governments and corporations face in competing with each other as they seek these highly skilled professionals to counter the increasing number and sophistication of the world's malicious actors.
Kushner takes the reader on a journey from the computer center in the basement of a Miami Beach Hotel to the country's nerve center for online threats, the National Cybersecurity and Communications Integration Center (NCCIC) in Arlington, Virginia.  NCCIC is the Department of Homeland Security's mission control;  here the games are played for keeps.
David Kushner's insightful article is enhanced with the artistry of photographer, Charles Ommanney. And to add luster to Mr. Kushner's gem, Rolling Stone has included an interactive feature that was created in a partnership of Rolling Stone and the HTML5 Hub, a new developer community sponsored by Intel.  This article's splendid contribution to the Hub was by UK-based engineer Todd Motto, his first for the Hub.